Have You Walked Around Greyhound Box's Factory Yet?
Member News
Thanks to the use of groundbreaking 3D technology, you can now take a virtual tour of Greyhound Box's premises in Leeds.
This 3D tour is part of Greyhound Box's exhibitor stand at Backing Britain 3.0, which launched at the end of April. The stand at Backing Britain 3.0 is going to be available 365 days a year, giving people the opportunity to find out more about the company, ask questions and more.
Greyhound Box are a trusted and competitive manufacturer and supplier of corrugated cases specialising in design and manufacture that help clients of all sizes fulfil their packaging requirements. We pride ourselves on the following values which shape and guide us.
Our speciality is in bespoke packaging that will perfectly complement your product. Our in-house design team will consult, develop and create solutions based on all vital conditions. We are meticulous about detail and strive to deliver an unbeatable service. No matter the size, shape or amount, get in touch with our team and see how we can help you realise your objectives.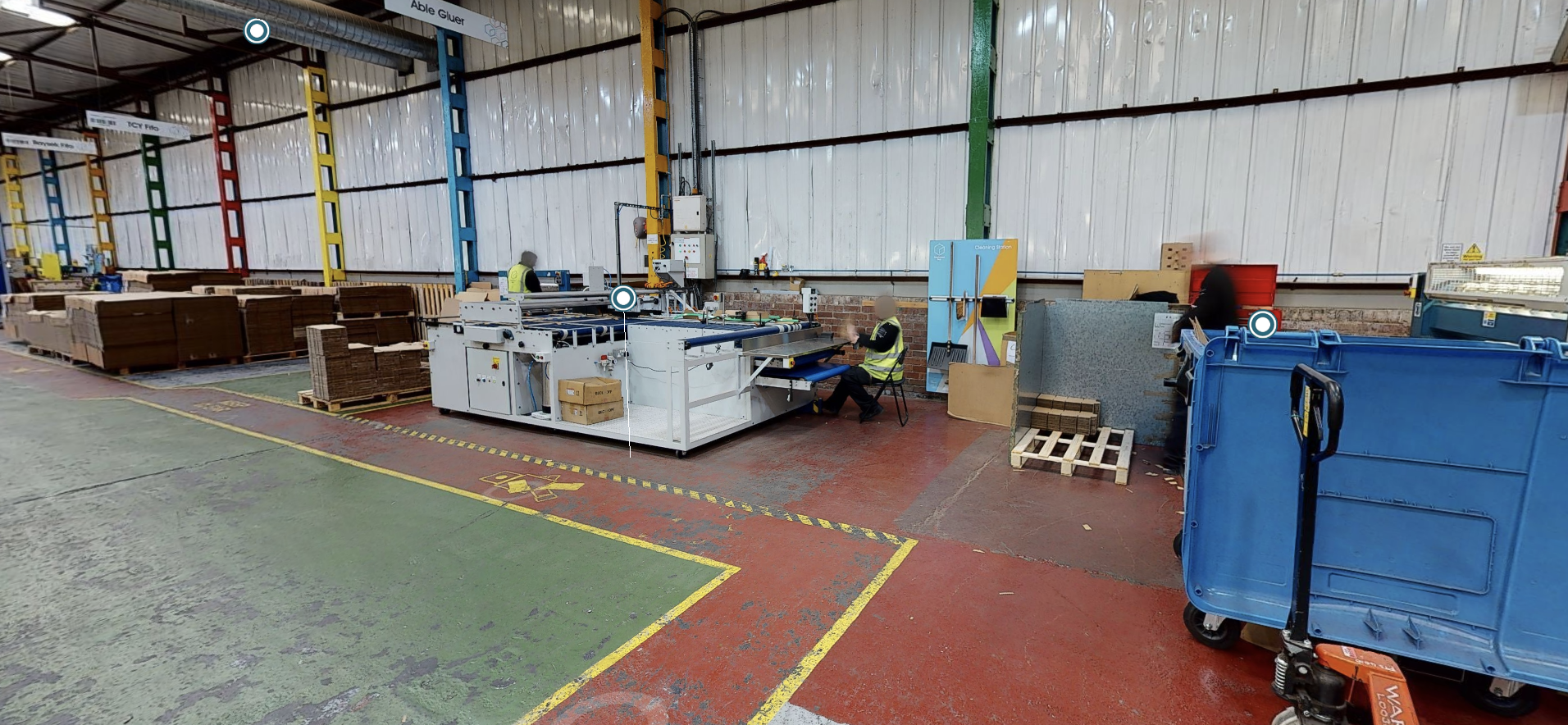 The wellbeing of our team is of the upmost importance to us as a company. We recognise that every team member – no matter the level or role – is critical to the success of our company and is an aspect we are extremely proud of.
To take a virtual walk around Greyhound Box's premises, all you need to do is click the button below and navigate to "3D Tour" on the left hand side.